Have you finally kept your New Year's resolutions and started going to the gym regularly? Great job! However, now that you've made exercise a part of your daily routine, don't underestimate the importance of being comfortable on your newfound journey. The motivation to go to the gym will partly be influenced by how you will be prepared for your training. After all, who wants to waste time rummaging through a messy gym bag looking for clean socks? Or will his headphones turn off in the middle of a run because he forgot to charge them?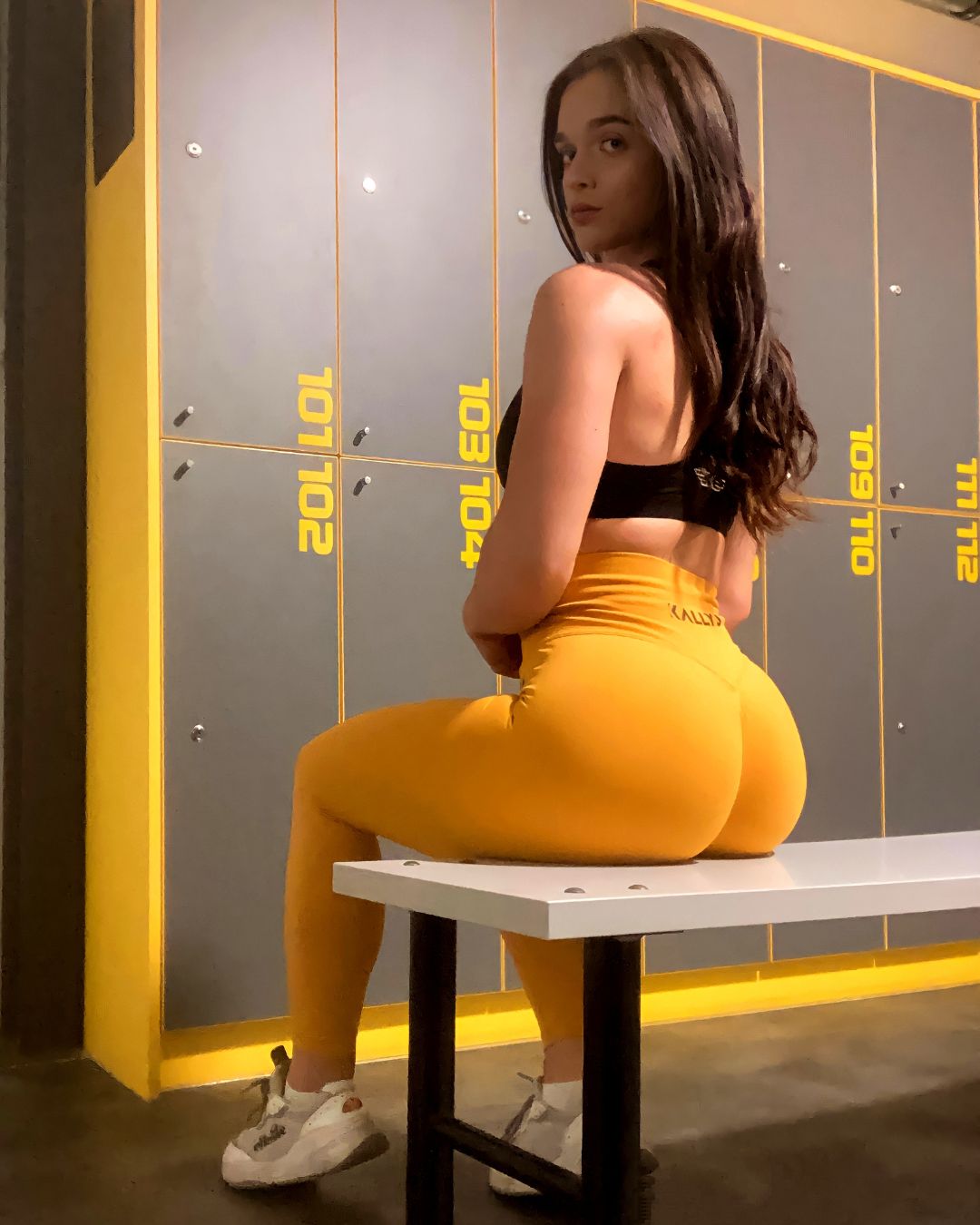 To make your post-workout life easier (and reduce pre-workout stress), we've put together a list of must-haves you should always have in your bag before hitting the gym.
Basic hygiene needs
Sweat, bacteria and dirt can easily stick to training clothes and equipment. That's why it's important to have a few key hygiene items in your gym bag to help you feel fresh and clean after a sweat. This is especially important if you are going to work, school or other responsibilities immediately after training.
Always remember to pack the following feminine hygiene items in your gym bag:
• Shower gel and shampoo: The list of hygiene needs can be wider and varies depending on personal preferences.• Deodorant : Choose a deodorant that neutralizes odors and doesn't just mask them with fragrance. It is very necessary in hot and humid weather or if you are prone to sweating a lot.
• Use a perfume or body spray after your workout to keep you feeling groomed and fresh for the rest of the day.• Feminine hygiene supplies: Because, let's face it, you don't care about your period if you're trying to stay active. Always prepare everything you need, be it tampons, pads or a menstrual cup.
• Hair Accessories: If you have long hair, it's a good idea to pack a hair tie, barrette or headband to help keep your hair out of your face while you exercise. If you plan to shower at the gym, a hair brush or comb is a must.
Essential and ideal sportswear
Of course, you can't forget the most important part of your gym gear: fitness clothes! Depending on the type of exercise you do, you'll need to pack different things. However, there are a few key pieces of clothing that every woman should have in her gym bag, no matter what's in it.
• A good sports bra: A supportive sports bra is an absolute must for any type of training. It will keep you comfortable and allow you to move freely without having to worry about your breasts bouncing or hurting. Read our article on how to choose the right sports bra.
• Sweatpants or shorts: The type of sweatpants or shorts depends on the type of training you are doing. But make sure they are comfortable and won't restrict your movement.
• Tank top or t-shirt: A t-shirt that wicks away moisture is ideal as it will help keep you cool and dry during your workout. However, any type of breathable t-shirt will do. A merino t-shirt is also a suitable choice. If you want to be perfectly matched, choose from our offer of sports sets for exercise.
• Socks and shoes: The right pair of socks can make a big difference when training. They should be comfortable, breathable and provide sufficient support. Make sure they are suitable for the type of training you are doing and that they fit well. If you're going straight to work from the gym, it's a good idea to pack a spare set of clothes. That way you won't have to worry about being sweaty or smelly.
Basic equipment for exercise
Depending on the type of training you are doing, you will need different things. But there are a few things every woman should have in her gym bag, no matter what she's doing.
Water bottle: You can also take sports drinks with you to replenish electrolytes after a particularly demanding workout.
Towel: A towel is essential for wiping sweat during training and for showering afterward.
Gym gloves: If you lift weights, it's a good idea to invest in a pair of gym gloves. They will help you grip the dumbbells better and protect your hands from calluses.
Yoga mat: If you plan to practice yoga or pilates, don't forget to pack a yoga mat. It will give you cushioning and support and help you avoid slips and falls.
Jump rope: This is a great piece of equipment to have in your gym bag as it is an ideal form of cardio training. It is also very portable and you can use it almost anywhere.
Resistance bands: They are a practical idea to diversify your training. They can be used for a wide variety of exercises.
Wrist straps: Can be useful if you lift heavy weights. They will help support your wrists and prevent injuries.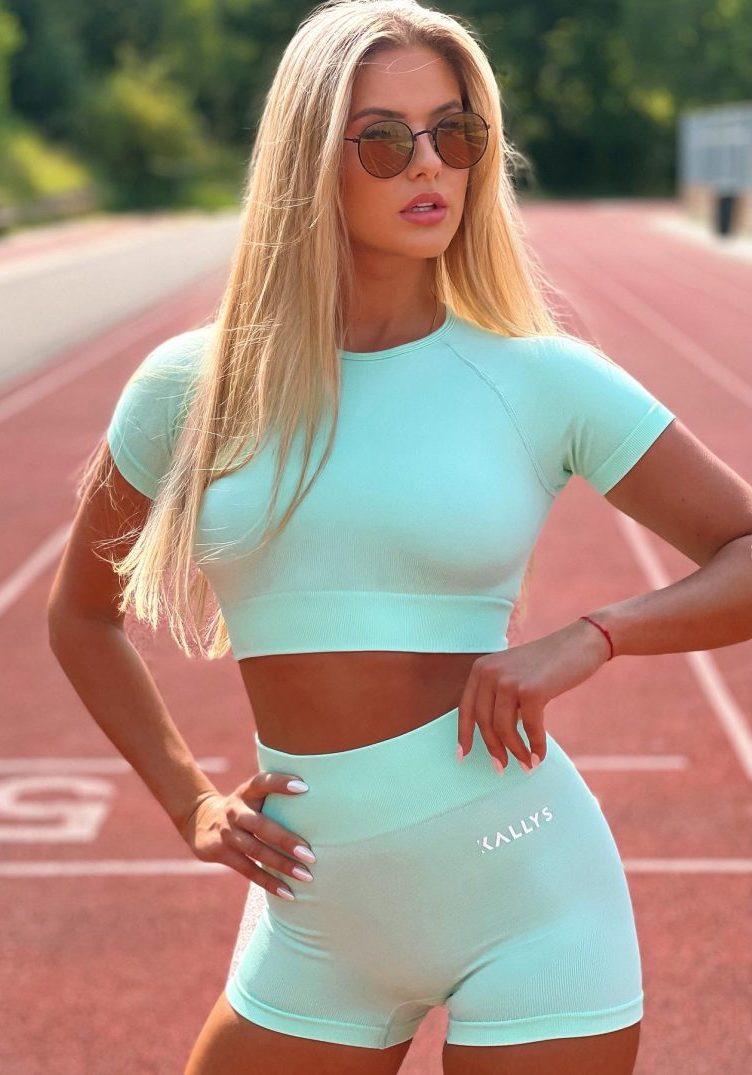 Technical gadgets for fitness
In today's world, it's hard to imagine going anywhere without our tech gadgets. And the gym is no exception. There are some basic tech gadgets that every woman should have in her gym bag.
·         Portable charger: If you use your phone to listen to music or watch your workout, don't forget to pack a portable charger. This way, you won't have to worry about your phone dying in the middle of your workout.
·         Headphones or other audio devices: A good pair of headphones is essential for any gym goer. They will help you block out distractions and get into your comfort zone.
·         Fitness tracker: A very popular tool for tracking your progress. If your gym has cardio machines with built-in displays, you may not need one. However, if not, it is a good idea to pack it.
·         Armband or other phone holder: If you use your phone as a music player, you'll need it handy. An armband or other phone holder can be a great way.
Nutritional supplements
Exercise is hard work and requires a lot of energy. Therefore, it is important that you stock up on the right foods and snacks during training.
·         A pre-workout snack will give you the energy you need to perform during your workout, and a post-workout snack will help your body recover. In your gym bag, you'll need some of these essential foods for energy:
·         Protein drink: After training, your body will need protein to help it recover and regenerate muscles.
·         Creatine, BCAA or protein bar: If you take any supplements, don't forget to pack them in your gym bag. That way, you'll have them on hand when you need them.
Practical things for the fitness center for your convenience
Last but not least, here are a few items you should keep in your gym bag for convenience. These items will make your stay in the gym more pleasant and stress-free.
·         Lock: If you're going to use a locker in the gym, it's a good idea to have a lock. It will help you keep your belongings safe.
·         Shower slippers: If you have a shower at the gym, pack shower slippers in your gym bag. This way you will avoid going barefoot in the dressing room.
·         Antibacterial Wipes: These are a great way to keep your hands and equipment clean. Wipe your equipment before and after using it, and wipe your hands before eating.
·         Mini first aid kit: It is always good to have a miniature first aid kit in case you need it. Band-aids, antiseptic creams, and pain relievers are good things to have in your first aid kit.
If you pack all these essentials in your gym bag, training will be more enjoyable and stress-free. By having everything you need close at hand, you can focus on getting a great workout and achieving your fitness goals.