Welcome to Kallys – your partner for luxury merino clothing. We are here to bring you the highest quality, elegance and comfort through our cutting edge products. We are dedicated to meeting your expectations and providing you only the best. At our company, we focus on the unique combination of merino and tencel, which allows us to create clothing that is truly exceptional. Join us and discover the world of Kallys.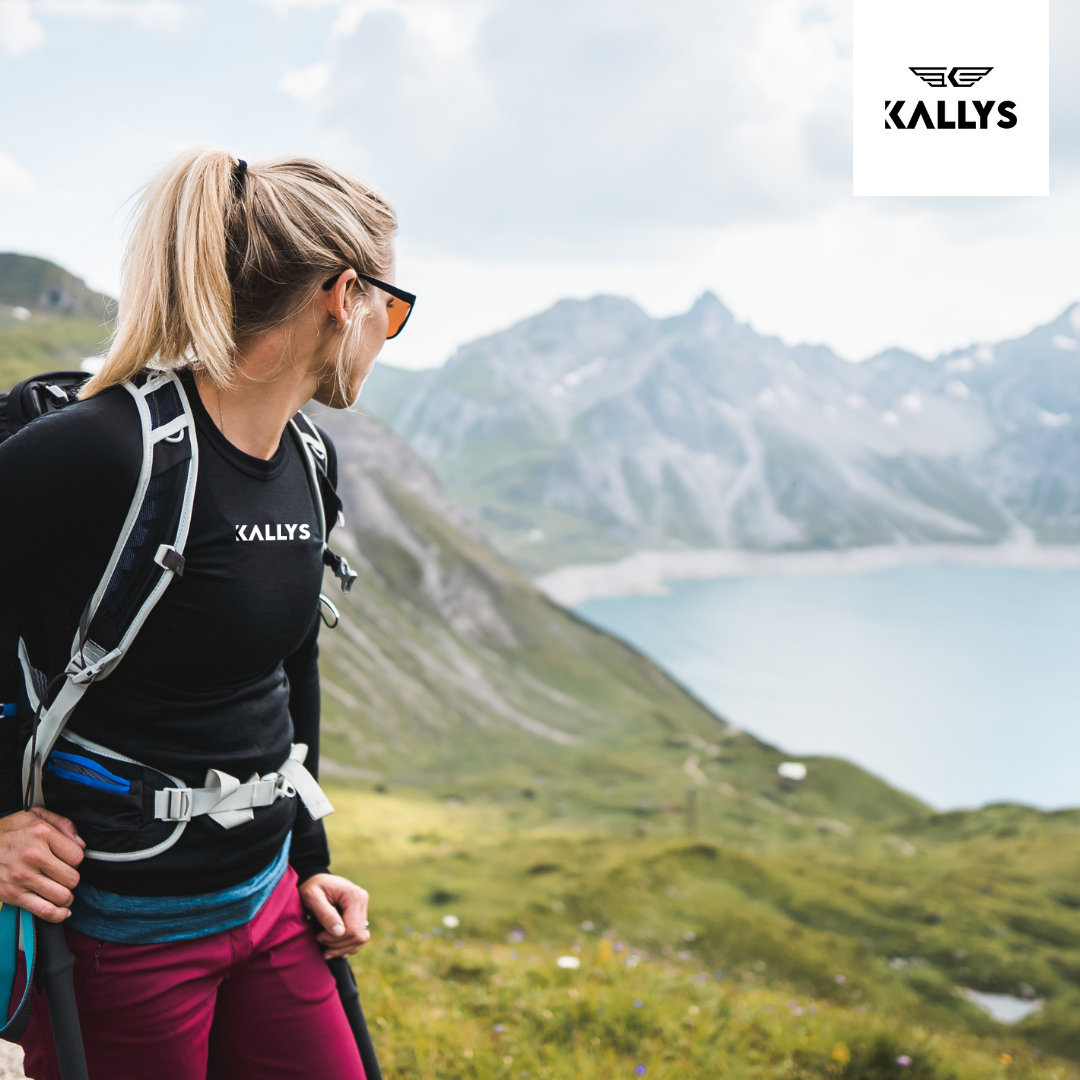 Kallys: Commitment to quality and style
At Kallys, we are committed to consistently achieving quality and style in all our products. Each piece of clothing is carefully designed and manufactured to the highest standards. Our goal is to make you feel confident and stylish in your clothes, which is why we constantly strive to bring design trends and innovative solutions. We believe that a healthy lifestyle and a modern look can complement each other. That's why we offer you clothes that are practical, comfortable and stylish at the same time.
Merino – natural material for perfect sportswear
At Kallys, we chose merino as the main material for our clothing for many reasons. Merino is a natural fiber derived from the wool of sheep, which is characterized by excellent properties. Its softness, flexibility and thermoregulatory properties make it an ideal material for sportswear. Merino fibers are able to absorb moisture and retain heat, which provides you with maximum comfort during physical activity.
In addition, merino is antibacterial, which means that it prevents unpleasant odors even after a long time of use. It is a natural material that respects your skin and creates an ideal environment for your active lifestyle.
A unique combination of merino and tencel for maximum comfort
At Kallys, we opted for a unique combination of merino and tencel to create clothing that stands out not only for its quality, but also for constant comfort. Tencel is a natural fiber obtained from wood, which is characterized by softness, softness and high absorption capacity. Combining these two materials, we achieved the perfect balance between softness, breathability and functionality.
Our merino clothing with tencel brings you several advantages. 
• First, this combination of materials is extremely soft and pleasant to the touch, which guarantees constant comfort during wear.
• Second, thanks to tencel's high absorption properties, the clothing can quickly absorb moisture and keep you dry and comfortable during physical activity.
• In addition, merino with tencel provides excellent breathability, allowing natural air circulation and regulation of body temperature. This is especially important during demanding training sessions.
• In addition, this combination of materials is also more environmentally friendly. Tencel is obtained from renewable wood sources and the processing minimizes the negative impact on the environment. We are proud to offer clothing that combines luxurious comfort with nature in mind. At Kallys, we believe that our merino clothing with tencel is the best choice for all athletes and lovers of an active lifestyle.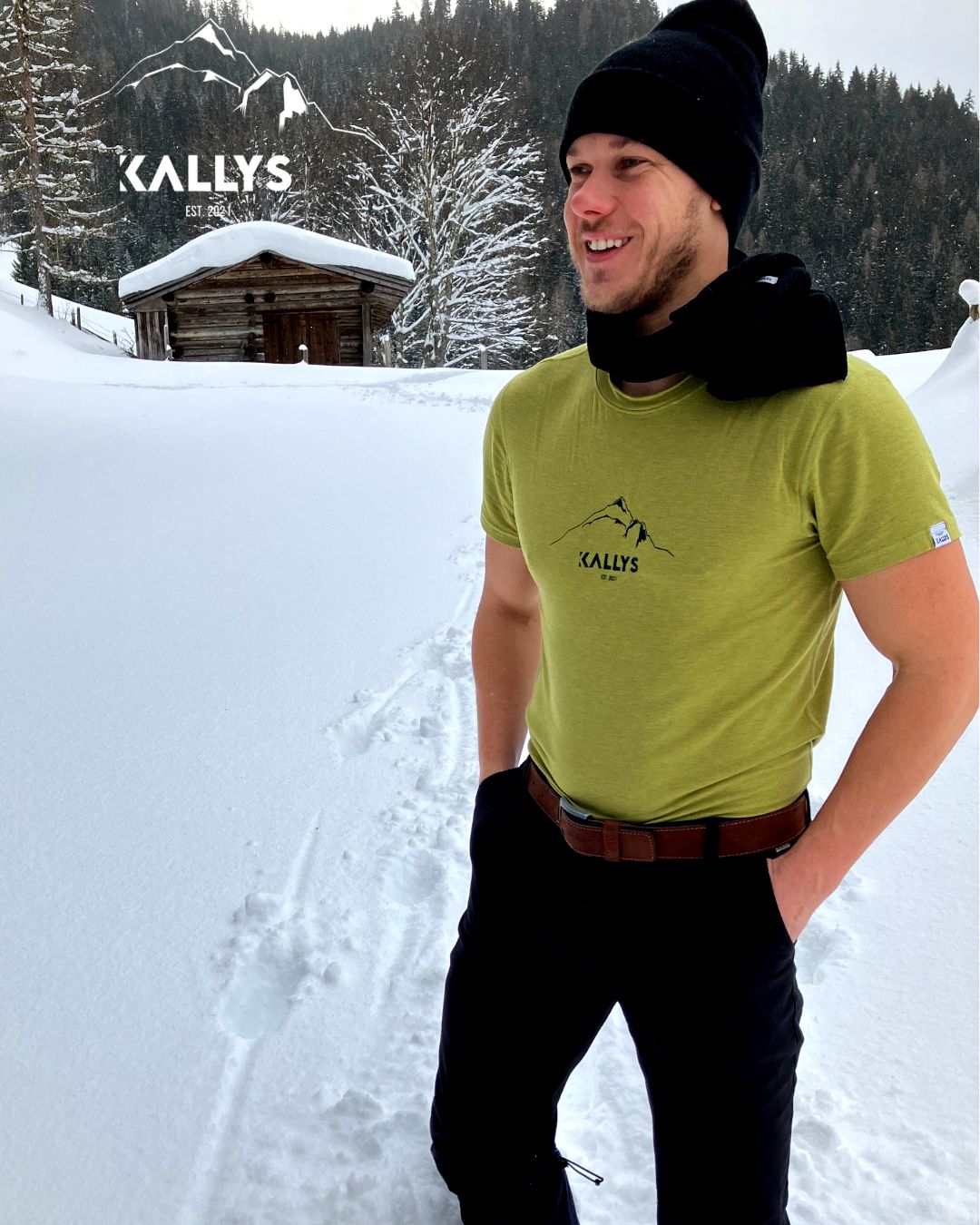 Performance and comfort for sports activities
We are ready to support your sporting performance at any moment. Our merino clothing is designed to give you optimal mobility, ventilation and moisture absorption. Whether you're into running, fitness, hiking or other sporting activities, Kallys Merino will help you achieve maximum performance while providing the comfort you need.
Stylish and practical for everyday wear
Don't be limited to sports activities, because our sportswear is both stylish and practical for everyday wear. Its modern design and wide range of colors will allow you to create your own unique style. And thanks to merino's heat-regulating, odor-resistant and soft-to-the-touch properties, you'll feel comfortable and confident all day long. After a tiring day, you deserve rest and comfort. Modern cuts and the softness of the material will guarantee you constant comfort, whether you are relaxing on the couch or enjoying a pleasant sleep.
Slovak quality and responsibility Kallys – domestic manufacturer with a passion for merino
At Kallys, we are proud to be a Slovak manufacturer that is committed to quality and responsibility towards our customers. With a passion for merino, we have created a clothing collection that combines Slovak craftsmanship with modern design. Our experts take care of every detail to bring you the highest quality products.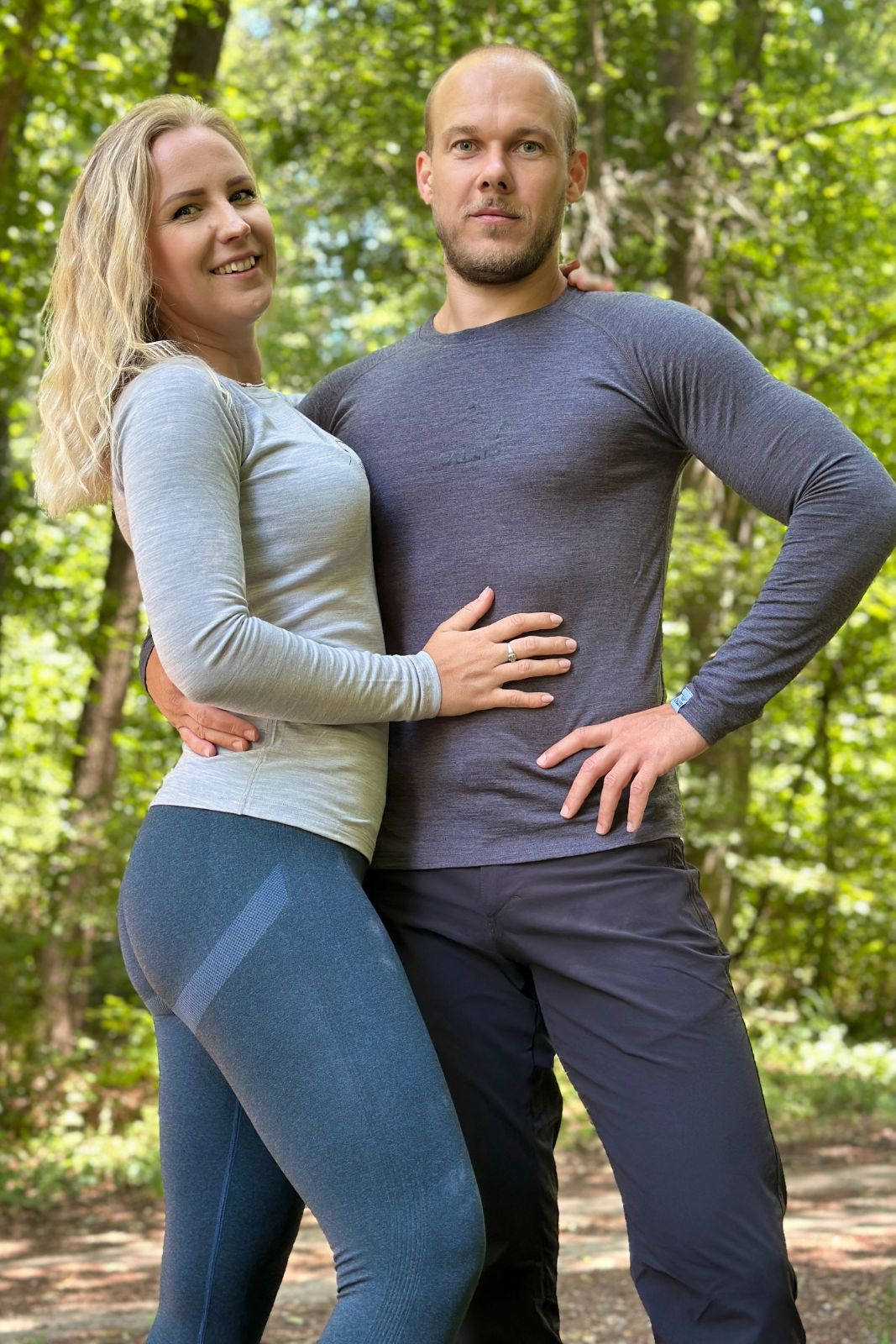 Merino clothing from a Slovak company
If you choose Kallys Merino, you are not only choosing luxury clothing, but also supporting a local Slovak company. We are dedicated to bringing you the best in merino, crafted with passion and expertise. Our clothes are made with attention to detail and using the finest merino fibers and natural materials such as tencel. Connect with us and support domestic production and quality.
You will not only get clothes, but also a feeling of pride that you support a Slovak company and the quality we offer. Our clothes allow you to experience the perfect combination of style, comfort and functionality. It doesn't matter if you are going for a sports performance, a working day or a moment of relaxation – our clothes will provide you with everything you need to feel confident and elegant.
Join the Kallys family and discover the beauty of merino
We want to invite you to join the Kallys family and discover the beauty of merino. Our passion for luxury clothing and love for natural materials inspires us every day. We believe that every single piece of clothing should be a true masterpiece. We are here to bring you the best quality, comfort and style.
It doesn't matter if you are a passionate athlete, work in the office or enjoy quiet moments at home – our merino clothing is made for everyone who appreciates quality, style and a perfect feeling on the skin. Enjoy performance and comfort during sports activities, choose stylish and practical clothes for everyday wear and relax with maximum comfort even in the comfort of your home.