Gyms and gyms are popular places for many people to exercise. In them you will find all equipment, from free weights to treadmills. However, not everyone likes to train with other people. If you like privacy and want to dress your body, you don't need to go anywhere. You can also practice individual parts at home. How it goes? We have some tips to help you with that.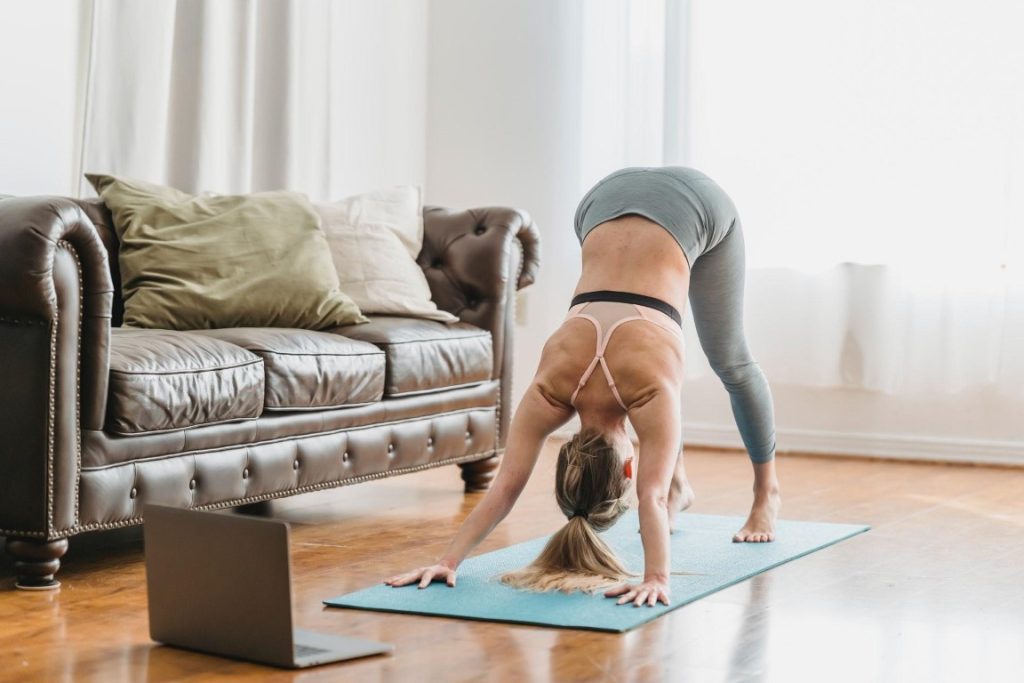 High-quality sportswear is the basis
Not only can you feel stylish, comfortable and beautiful when you go to work or school, but also when you do sports. Comfort is key. Compression leggings, technical t-shirts and sports sweatshirts must not pull or cut anywhere. They must be made of functional materials that help wick sweat away from the body. Even after several hours of training, you will not feel uncomfortable.
If you want to bet on safety, you will find high-quality sportswear in our offer, even made of recycled materials with multiple functions. They nestle wonderfully, wear well and look even better.
Sportswear also shapes and shapes the figure, so it covers even minor imperfections and dries quickly. After a few minutes you can take it off and put it away for the next training session. Don't forget premium quality and freedom of movement. The products are suitable for every sport, from calm yoga to explosive HIIT.
Good sportswear is not just for professional athletes. If you don't want to be restricted in your movements, you should wear them. Forget the constant export of saggy leggings, a bulging t-shirt or underwear that cuts into you. Focus on what you're doing and forget you're even wearing anything.
Tip:
Our sportswear looks stylish, modern and sexy, which makes you need to wear it not only during sports but also on ordinary days. For example in the city, for shopping, for coffee or even to work.
You don't need dumbbells
Most people think they need a full set of dumbbells to get a good workout. Actually this is not true. You only need your own weight to improve your condition and strengthen your body. Choose exercises aimed at strengthening yourself with it.
This category includes, for example:
Squats
handles
Bridge
failures
Plank
And many more. Build up your workout so that you get out of breath and engage individual muscles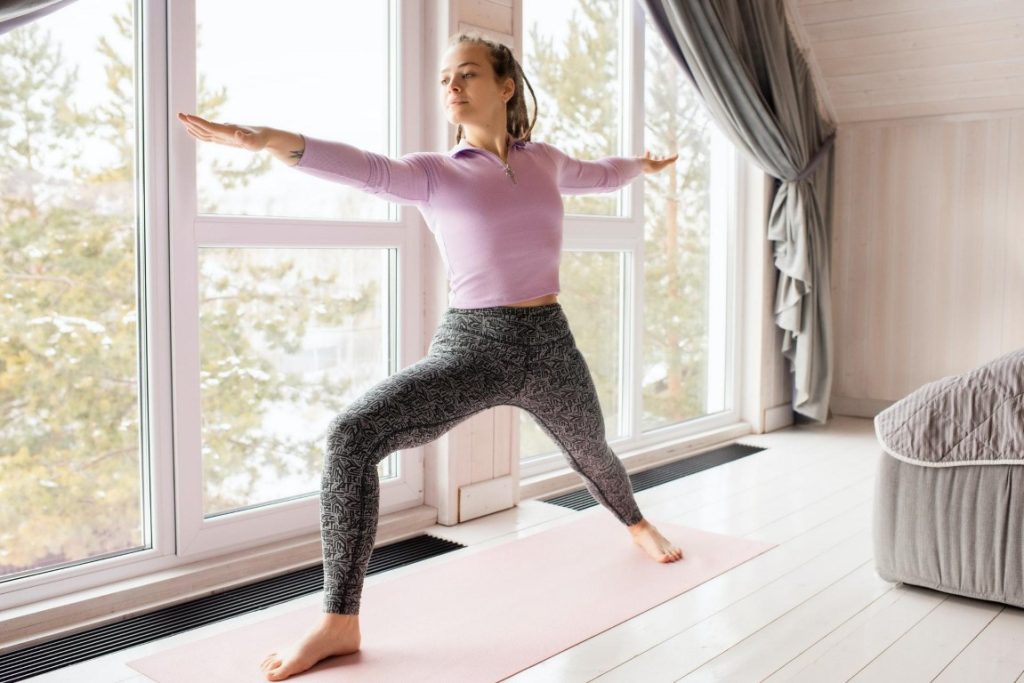 Create a space to practice
You don't need a lot of space to exercise at home. As a rule, a part of the living room in front of the TV or at the desk in the study is enough for you. But try to be alone during the exercise and nobody will disturb you. You don't have to stop the exercise and do something else in the meantime.
Other tools
In addition to high-quality sportswear, the entire exercise is made easier by other aids, such as a high-quality mat. Abdominal exercises are great for this. A sports bottle, towel or sweatband is also useful afterwards.
What to train
When you have everything you need to exercise, the next question is what to exercise. The answer ist quite easy. You can find thousands of home exercise videos and tips on the internet. Many are also categorized by difficulty. Choose exactly the option that suits your needs.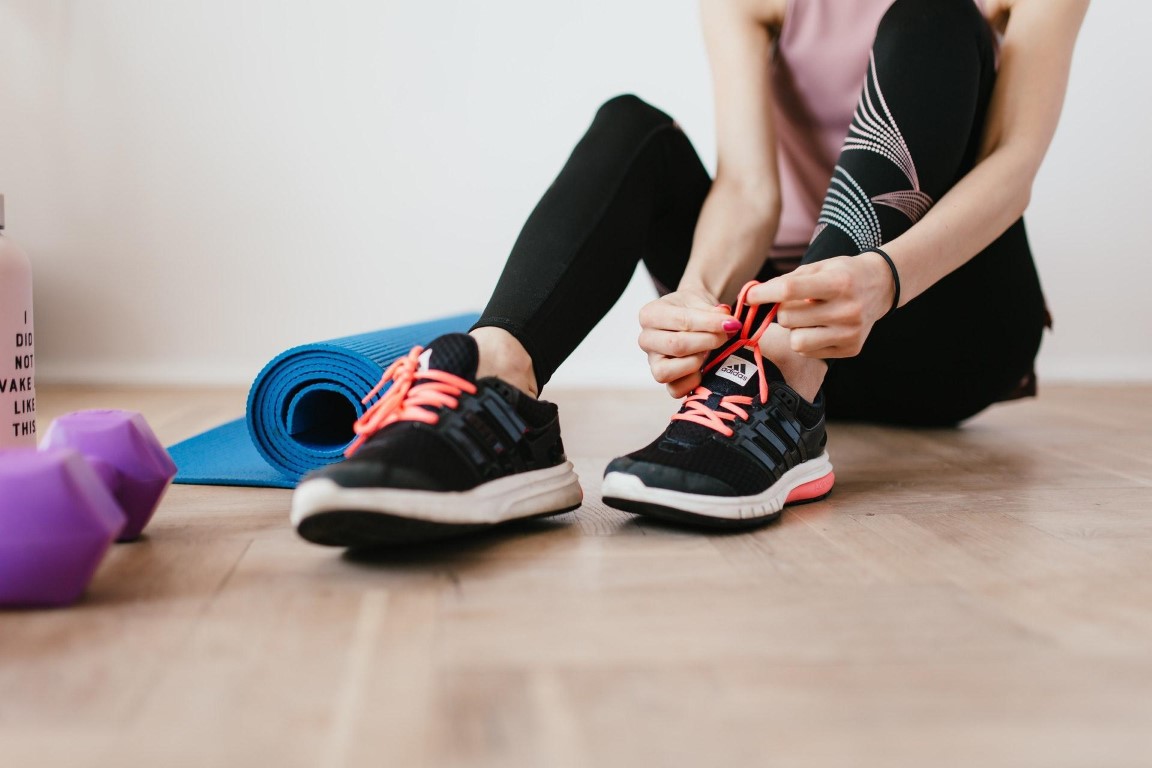 It's not just about movement
They say exercise is only 30% of success. The rest is food. Think about what you put into your body. Focus on a healthy lifestyle and create a proper diet. Try to eat lots of vegetables and fruits. Alternatively, try different supplements like protein.
Take good care of your body. Train in the comfort of your own home and enjoy the privacy of your living room or other space. Before you even start, don't forget to equip yourself with good quality sportswear. It gives you the peace of mind that you will feel perfect even during your workout.