In this day and age, it's important to remember that beauty comes in all sizes and shapes. Curvy women have their own unique curves and their confidence should not be limited by any stereotypes. On the contrary, we should celebrate this diversity and support women to feel beautiful and confident in their own bodies. However, as a society, we have a responsibility to offer clothes that help them feel comfortable and confident. Read more about how our Kallys leggings and compression garments can help you boost your confidence and appreciate your unique beauty.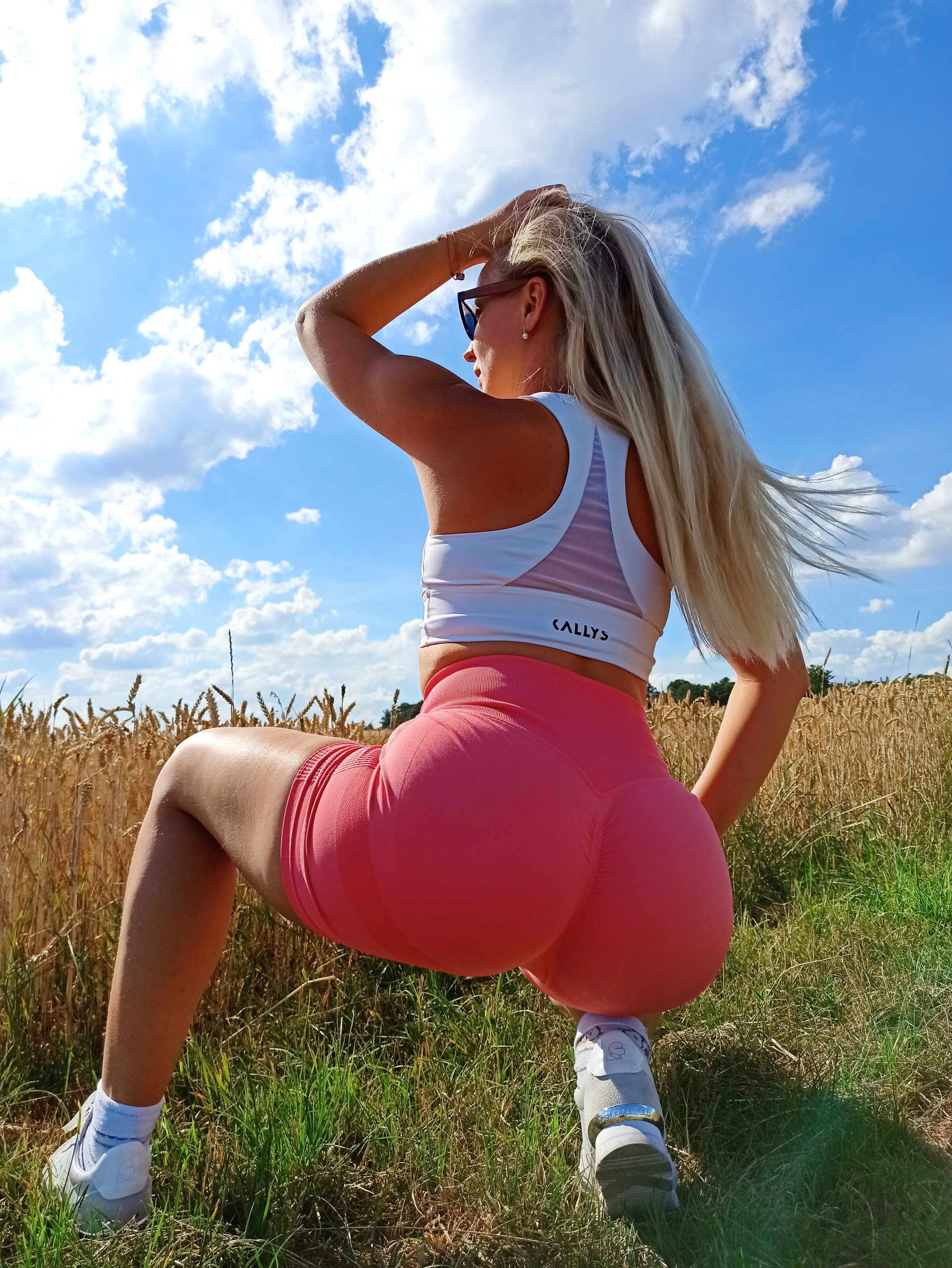 Why are leggings ideal for curvy women?
We are exposed to many ideals of beauty and perfection, it is very important to remember that every body is beautiful and unique. Plus size leggings offer us the opportunity to embrace and celebrate our bodies as they are. It is important to have a positive attitude towards your body and accept it with all its curves and features. Wearing leggings that are specifically designed for curvy figures can be a step towards appreciating your unique beauty and building positive self-esteem.
What advantages do leggings offer for women with fuller shapes?
• Comfort and flexibility.
Leggings are known for their comfort and ability to adapt to the body. This is especially important for full-figured women, as leggings provide flexibility and freedom of movement. Their elastic material adapts perfectly to the curves of the body, thus guaranteeing maximum comfort throughout the day.
• Advantages of compression clothing for full figures.
Compression leggings have many advantages for curvy women. They are made of material with a compression effect that offers support and compression in certain places. This can help shape the figure and smooth out unwanted areas. In addition, compression clothing promotes better blood circulation and improves muscle recovery after exercise.
• Shaping and emphasizing curves.
Leggings have the ability to emphasize the curves of the body and bring femininity to the fore. For full-figured women, this means they can create a bold and impressive look. High-waisted leggings can visually create the effect of slimmer and longer legs, while colorful and patterned leggings add fun and personality to everyday style.
These benefits of leggings make them ideal clothing for full-figured women. They are comfortable, flexible, shapely and can give women a dose of confidence when they get dressed every day.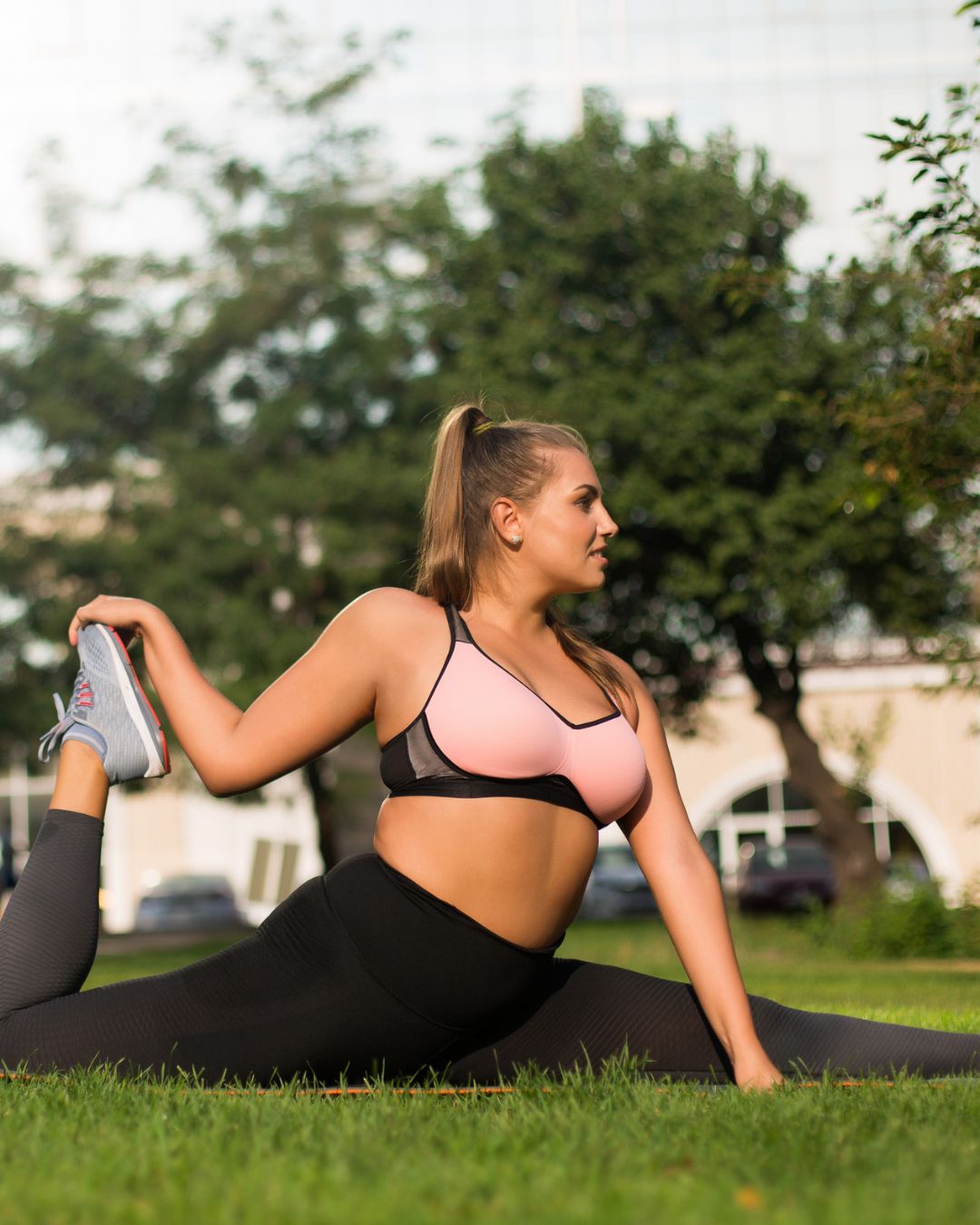 Kallys leggings for curvy women
In our portfolio, we also have very suitable leggings for full-figured women.
Materials and designs
When choosing materials, we place great emphasis on their quality and pleasant feeling on the skin. Our leggings are made of soft, elastic and breathable materials that allow comfortable wear throughout the day. They are designed to perfectly adapt to the curves of full figures and at the same time provide sufficient support and shaping.
When it comes to designs, our collection of leggings for curvy women is diverse. Every woman can choose according to her style and preferences and thus build a unique and confident outfit.
Special features for convenience and support
At Kallys, we strive for innovation in leggings for every body type. That is why we have included special features in our models that ensure comfort and support. This includes a wide elastic band on the back, which provides stable support and prevents the leggings from slipping. Our collection also includes high-waisted models that perfectly wrap and shape the waist and stomach, giving you a sense of self-confidence. In addition, some leggings have special panels or seams that emphasize and shape curves.
Choosing the right size and fitting
At Kallys, we understand that every woman is unique and has her own body with different proportions. That's why we try to offer a wide size range of clothing, so that every woman can find the right size for maximum comfort and a great look. We also recommend that you pay attention to the instructions for washing and caring for the leggings in order to maintain their quality and shape even after repeated use.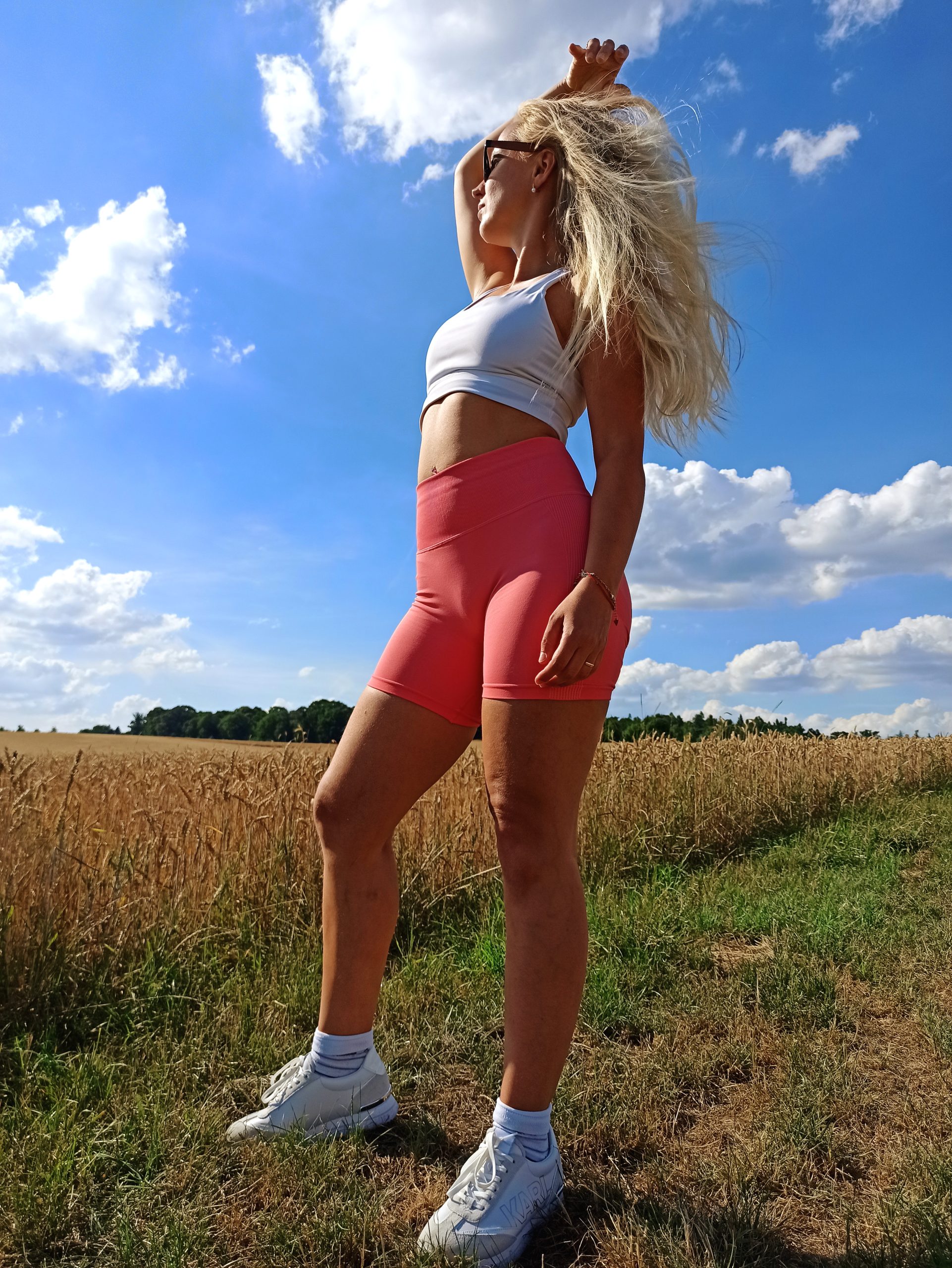 Our tips and recommendations for combining leggings with other clothes
1. Stylish outfit tips for different occasions.
For an elegant and stylish look, you can combine our Kallys leggings with a tunic and heels. For more informal occasions, reach for an oversized sweater and comfortable sneakers. For active women, combinations of leggings with a sports top and running sneakers are ideal. It is important that you choose an outerwear (crop top) that matches the colors and style of the leggings and thus creates harmony in your overall outfit.
2. How to find suitable combinations of colors and patterns.
If you're wearing colored leggings, you can complement them with neutral tops or outerwear to bring out the colors of the leggings. If you prefer patterned leggings, we recommend choosing solid-colored pieces of outerwear that match one of the colors in the pattern. Remember that it is important that you feel good in your outfit and that the chosen combinations of colors and patterns suit you.
3. Accessories and shoes that complete your look.
Once you have chosen an outfit with Kallys leggings, don't forget the accessories and shoes that will complete your look. For an elegant look, you can add a stylish belt, bracelets or necklace. For a sporty style, complete your outfit with a sports bracelet, sunglasses and a pocket bag. When choosing shoes, choose one that will suit your style and occasion. From comfortable sneakers to elegant heeled shoes, the right footwear can complete your outfit and add a touch of flair.
Summary
The comfort, support and style that our leggings bring will give you courage and confidence in your own body. Thanks to the materials, design and special functions, you can feel great and beautiful. Whether it's customizing the size, stylish combinations with other clothes or accessories, Kallys leggings allow you to express your uniqueness and create your own style. So don't hesitate, choose from our offer and discover leggings that will give you courage and help you exude confidence in all aspects of your life.