Have you noticed that all the fitness people we follow on social media work out in tight fitting leggings that won't slip or slide down during a workout? Yes. When shopping for high waisted athletic leggings, you are faced with a huge range of choices due to their popularity among women. Choosing the right leggings is very important. But don't worry, we have a solution for you.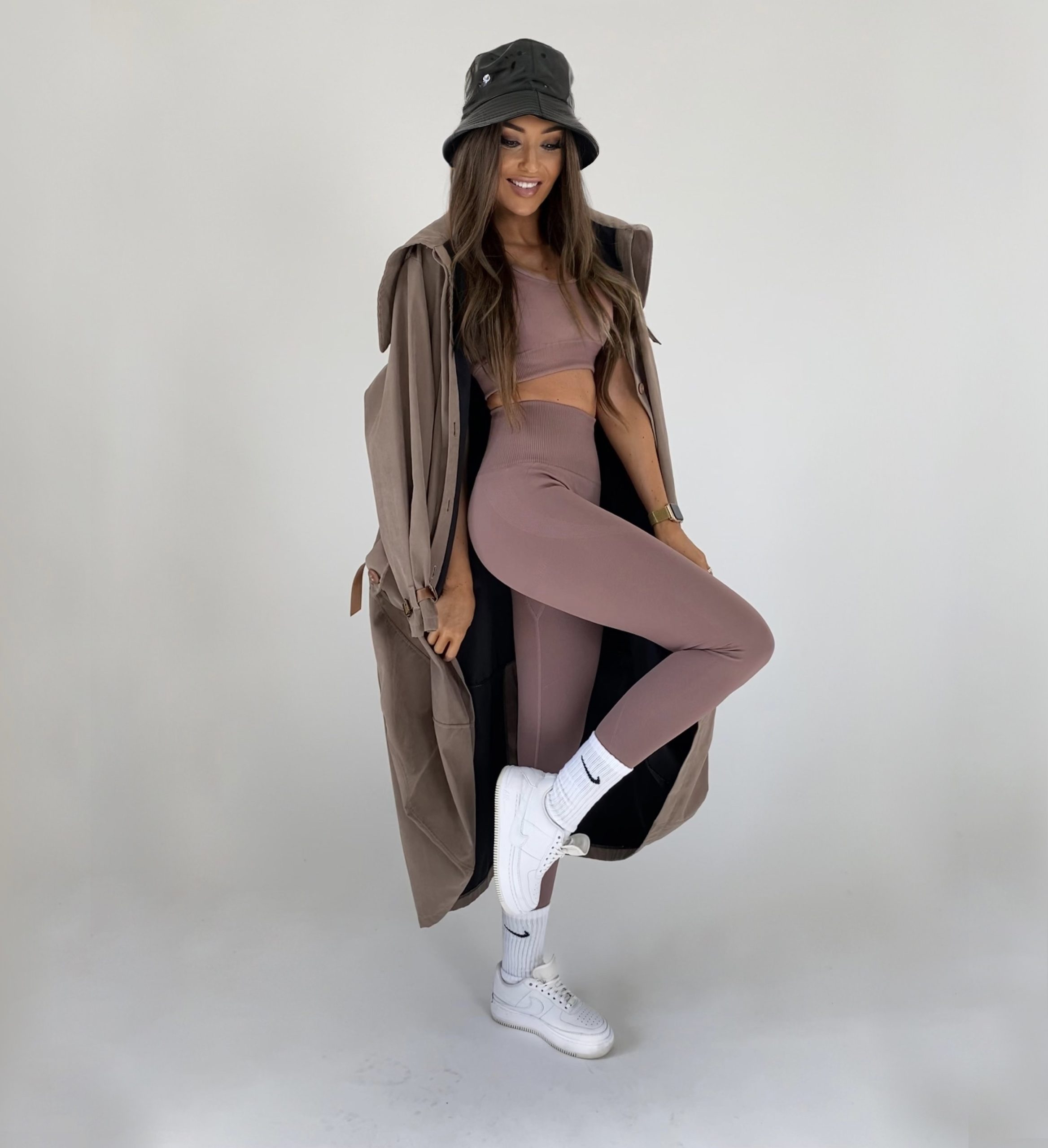 How to choose the perfect high waisted sports leggings?
Gone are the days when our athletic wardrobe consisted of oversized t-shirts and loose clothing. Modern sportswear is all about having fun while exercising while expressing your unique personal style. Expressing your identity and personality through clothing can make you feel more confident, both physically and mentally, and it can sometimes motivate us, even on days when we don't feel like continuing to exercise. When you exercise, you want to feel good. You don't want your clothes to constrict you. Also, you don't want to be constantly adjusting your track pants or leggings, pulling them up when they're sagging or down when they're riding up your legs. All this only spoils a good workout. Finding the right workout clothes can be difficult as there are so many options. It is difficult to distinguish between them. How many pairs can you buy before you find the right one? That's just not sustainable. But don't worry, we have a solution for you.So, the perfect high-waist sports leggings are not just an essential part of a woman's sports wardrobe. They also make you look elegant and serve as the perfect underwear for your look in and out of the gym. What should you look out for when buying high-quality high-waist leggings?
Every woman wants to feel comfortable in the clothes she wears. And when it comes to activewear and sportswear, women want even more – besides wanting to feel good, this clothing must also offer them support, comfort and durability during training. At the same time, fitness clothing should be tailored to your everyday training. Are you more into aerobics and running? Or do you need to stretch more or do you prefer to lift weights?So you need to choose the right fitness clothes that meet your needs in the gym or outdoor sports. High-waisted leggings are bang on trend because they tend to stay in place. You don't have to worry about constantly pulling them out when moving or running.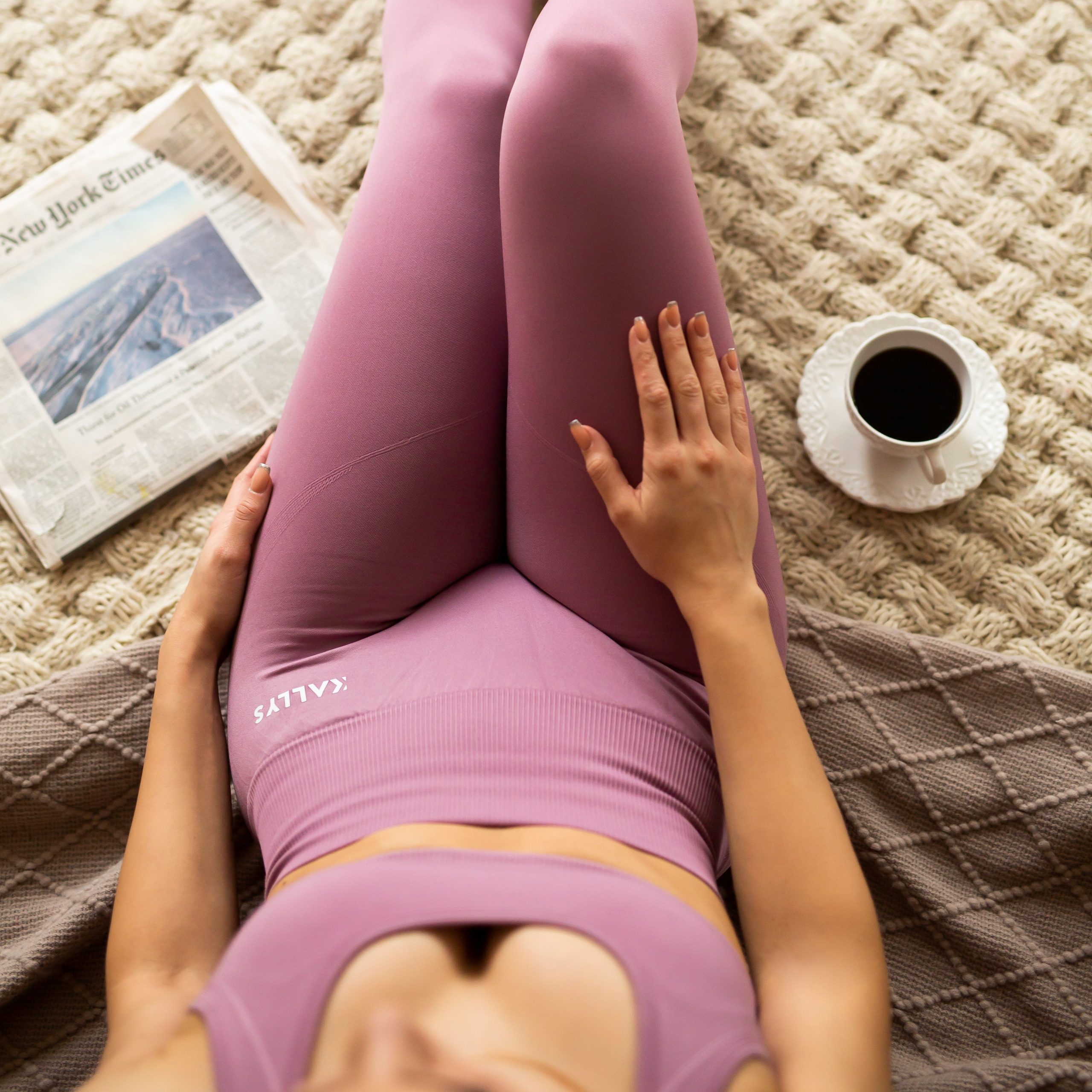 Parameters for choosing sports leggings with a high waist
It doesn't matter if you're a woman just beginning her fitness journey or if you're already a regular at the gym. It also doesn't matter what your body looks like. It is important that you choose the right high waisted fitness leggings for your figure. Now let's take a detailed look at the factors you need to consider when purchasing the perfect active high waisted leggings.
1) Adapt the material to your practice
Buying high-waisted leggings that suit your preferred workout style is essential. As a result, your trusty leggings will last longer as their durability matches the intensity of your workout. Thanks to them, you will feel as comfortable and confident in training as you need.If you like high-intensity training, it is very important to buy high-waisted sports leggings with elastic fabric and sturdy seams. If you're one of those women who does running and aerobics and sweats a lot when you exercise, make sure that you choose your high-waisted sports leggings that are made of breathable and moisture-wicking material. You may also be more interested in yoga than heavy training. In this case, you want leggings that have a super high waist, soft, stretchy material, and not necessarily high compression.
2) Functionality of high-waisted leggings
Some high waist fitness leggings now come with unique features to meet your workout needs. It is important that you identify your needs and choose the right leggings. For example, in addition to training in the gym, you can also run outside. In that case, you might want to buy high-waisted athletic leggings with pockets to keep your phone or other belongings safe.
3) Think about several options
Some women may want high waisted leggings for different purposes. Maybe you're looking for something that's not just for a light workout at the gym, but also for casual wear at home. In this case, you might want to choose high-waisted athletic leggings made from a more sheer, softer material.There are seamless leggings that won't rub against the skin improperly and cause skin stains or chafing and chafing. These are ideal for women who want to use leggings for high-intensity workouts and also for lifting weights. Another versatile choice are shapewear leggings with a high waist and shaping seams. They support your legs and hips during intense workouts and because they shape the body, they serve as the perfect undergarment for most types of outerwear – crop tops.
4) Choose universal leggings for any style
Which brings us to your dressing room. Dressing according to your personal style plays a big part in boosting your confidence, especially when you're working out in a crowded gym. Luckily, high-waisted training leggings come in a variety of colors and prints. This large range means you're sure to find something to complement your wardrobe – something that works well with your torso and personal style. Black high-waist sports leggings are popular precisely for this reason, as they can be combined with almost any color.And now do squats, sit-ups, yoga asanas or lift weights. All without worries because now you know how to choose the perfect high waisted sports leggings.