What do you wear when you hit the gym or roll out your mat to do yoga outside? And no, we're not the fashion police, so don't worry if prints and colors don't cross your radar. The right sportswear is more than just a matter of fashion – it is essential for creating an optimal environment during exercise. In this article, we cover 6 main reasons why the clothes you choose to exercise in are so important.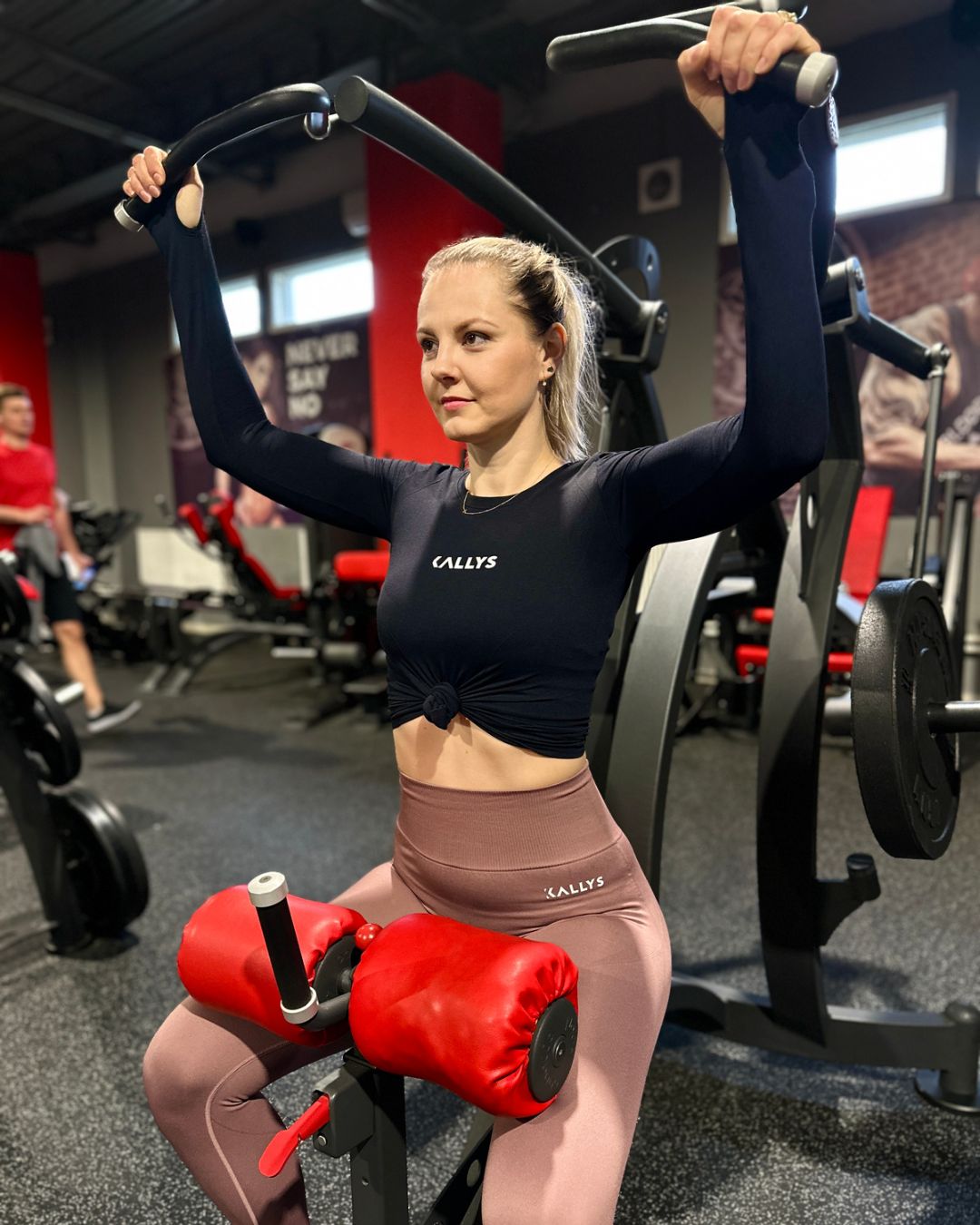 Performance optimization
No matter how fast you can run or how many pounds you can lift, you won't get the most out of your workout if you're not wearing clothing that allows for maximum performance. Sportswear affects the following aspects of performance:
Flexibility – refers to how far you can move your body without feeling restricted by what you are wearing. Fabric that is tight or inelastic can make you feel uncomfortable and prevent you from performing certain exercises.
Range of motion – refers to how much you can move without feeling restricted by clothing. Clothing that is either too loose or bulky can make it difficult to perform certain movements.
Concentration – it's about how easily you can concentrate on training without being distracted by the clothes you're wearing. The immediate danger of your clothing slipping off or being thrown at you are distractions that can prevent you from reaching your peak performance.
So how does the right sportswear optimize your performance?
By giving you complete control over the movements of your body and mind. This way you can concentrate on your task – exercise.In our Kallys e-shop, we offer the best of both worlds – flexibility and comfort. The leggings have a high cut with a figure-shaping effect, tummy control – all designed to ensure a good range of motion.Light, breathable material and anti-friction properties also guarantee that you will not struggle with discomfort during exercise. Designed with innovative sweat wicking technology, the tank tops and t-shirts feature a relaxed midi length, crew neck and soft fabric, giving you a flattering and comfortable fit that allows you to fully focus on your training.
2. Prevention of accidents
An injury can put you out of action for a while and put you back on the road to your athletic goals. If you are not an athlete, there is a higher risk of injury if you do not have the right fitness clothing.
The most likely injuries include, for example:
• Strains – these are muscles that are excessively strained due to improper support, for example, ill-fitting clothing.
• Sprains – these are ligaments that are excessively stretched due to inappropriate support from clothing.
• Abrasions – skin irritation caused by too tight clothing or clothing made of abrasive material. Cold and windy weather can also cause skin irritation.
• Sunburn – this is damage to the skin caused by ultraviolet solar radiation, against which, for example, ordinary clothing is not sufficiently protected.
• Damage to the musculoskeletal system – these are injuries caused by excessive use of the wrong type of clothing. For example, sports bras that don't provide enough support can lead to shoulder, neck and back injuries. So how can quality sportswear help you? By protecting you from the elements, it provides adequate support for your muscles and ligaments and ensures that your clothing fits properly.
3. Reduction of fatigue
Are you struggling to push harder on the saw without getting tired or fatigued? The problem may be in the choice of your sportswear. What happens if your clothes don't fit right? You will feel uncomfortable in it, which will result in a decrease in energy and concentration. The right clothing can provide a balance between cold and heat, allowing your body to regulate its temperature. On the other hand, it will help you maintain the intensity of your training and increase your endurance. In addition, the right clothing will prevent you from being weighed down by sweat or other elements, allowing you to cover more miles.
Kallys sportswear meets all requirements in terms of comfort and breathability. The combination of nylon and spandex, two materials known for their sweat-wicking properties, will keep you dry even during the most intense training. For example, such shapewear leggings with a high waist will ensure that your clothes fit perfectly and support you in the right places. The result? Less fatigue, more energy and better performance.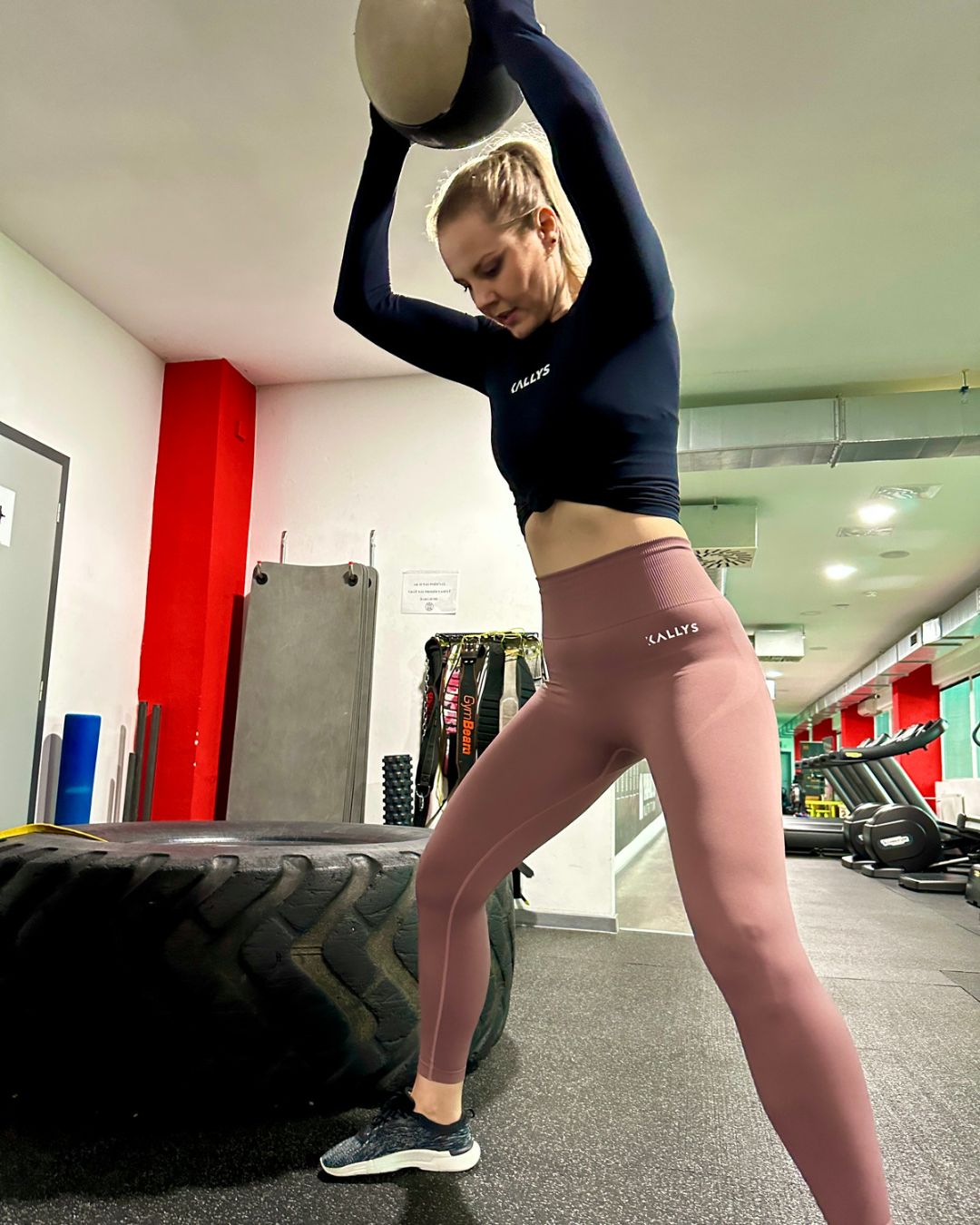 4. Strengthening of mood and self-confidence
Let's face it, the right outfit can make you feel unstoppable. Thanks to it, you will be in the right mood for any training and you will feel more confident. It also helps you create an identity – something that's important when it comes to sticking to your goals.Our sportswear is sure to give you confidence in the gym or on the street. From stylish minimalist logos to vibrant colors, our clothing will make you feel confident no matter what your fitness level.You will surely be pleased that our clothes are not only intended for the gym; you can combine it with jeans and hit the street with it.
5. Security
Do you like to exercise outdoors or run on the road, but worry that you are not visible enough? This is where the right outdoor clothing can save the day. When you're wearing our fitness apparel, there's no doubt that you're a person to be reckoned with – and just as importantly, to be seen.
6. Resistance
We all know that high-intensity workouts can take their toll on clothing. That's why it's important to invest in clothing that's designed to last. Kallys sportswear is made from extremely durable fabric blends and reinforced seams. You can be sure that your clothes will be up to the challenge, no matter how difficult it is.With added features such as tear- and abrasion-resistant material and sweat-wicking technologies, you can get the most out of your workout without worrying about any damage or odor.
See also –> Kallys Eshop (SK)