A firm and round bottom without cellulite is the dream of many women. But can this be achieved just by practicing at home? This question arises regularly, especially at the beginning of the summer and bathing season. The good news is that all you have to do is know the right procedure and persevere! We bring effective exercises to strengthen buttocks and all the essential information you need to start training.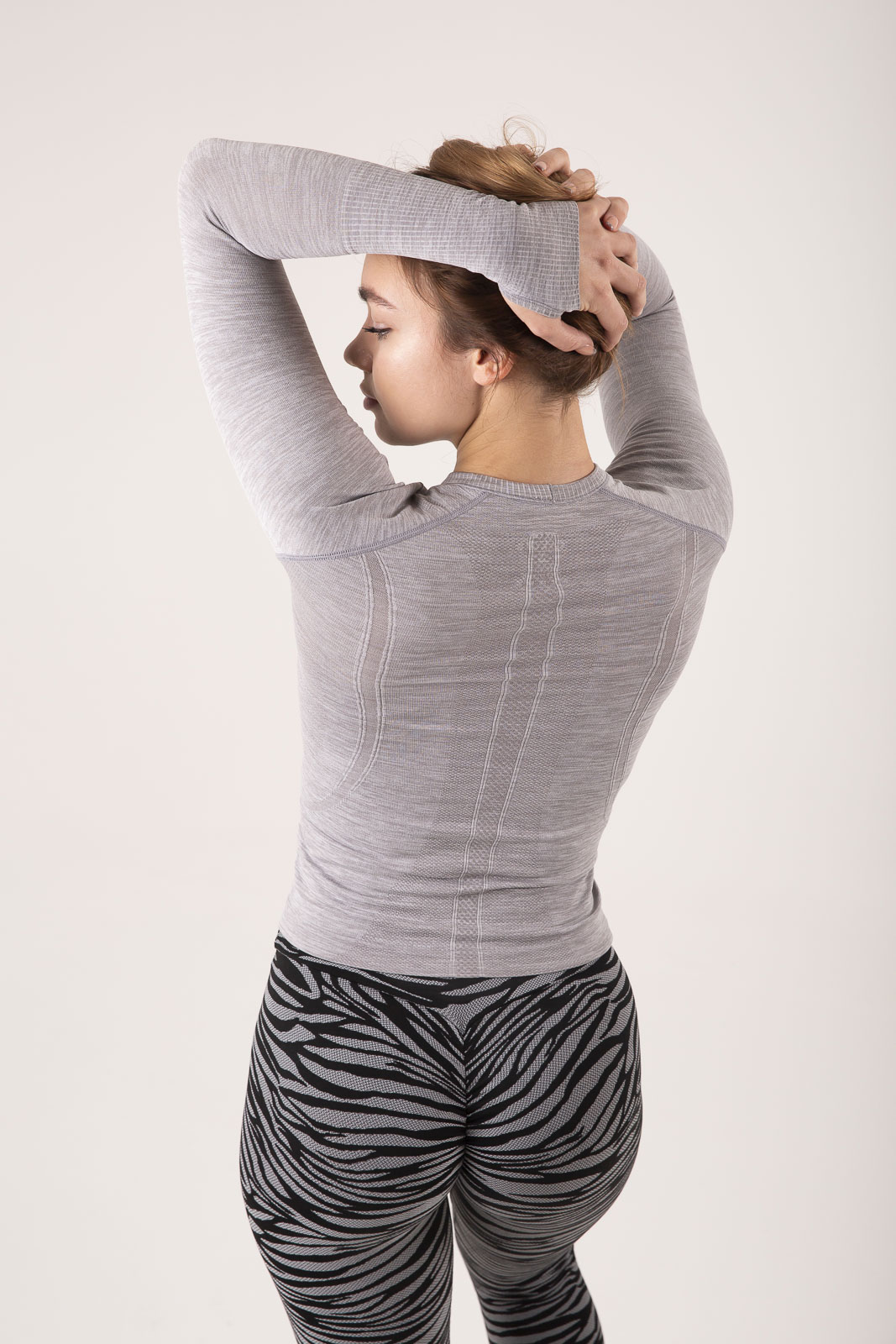 Not only visually beautiful. It's also about health.
The buttocks (sitting muscles) are important for our health. When weakened, they can cause hip pain. It is therefore very important that you pay attention to the execution of the exercises. One basic rule applies here – if you want to increase the volume of the buttocks, train intensively and with loads. If you only want to strengthen the buttocks, train slowly and with impacts.
You can also do quality exercises from home
You don't have to go to the gym to get a good butt. You can do the exercises from the comfort of your own home. All you need is an ordinary exercise mat and quality clothing (leggings, t-shirt or sports bra). The right clothing ensures better thermoregulation, wicks sweat away from the body and encourages regular exercise.
How often to train your butt?
You will need 15-30 minutes to complete the exercises. But make sure you use the right technique. We recommend training at least 2-4 times a week.
7 home exercises for a perfect butt:
Contraction (squeezing) of the ass – repetition: 100 times – one of the simplest exercises that can also be practiced while sitting – for example. watching television. Stretch out, pull in your stomach and squeeze both buttocks together with an exhalation. Hold for a few seconds and then relax your buttocks.
Raise your pelvis – repetitions: 2 sets of 20 times – sit on the floor. Bend your knees hip-width apart, place your foot on the floor, toes pointing forward. Put your hands behind your back. Raise your torso so that it is level with the floor. Hold for a few seconds, then lower the pan to the bottom. Be careful not to snag your shoulders. The stomach is tight all the time, the buttocks are tight.
     3. Squats – Reps: 2 sets of 20 reps – Feet hip-width apart, gently squat. Wait a few seconds and then spread out. Breathe in as you move down, breathe out as you    move up. When squatting, you must not bend forward, heels must be on the floor all the time, abdomen tight, buttocks tight. You can also practice single jump squats (harder).
Forward and backward lunges: in each direction 2 sets of 20 times for each leg – legs hip-width apart, back straight. Step forward with one leg so your thigh is horizontal. Wait a few seconds and stretch out. Switch legs, try to get as low as possible in the movement, but never let the knee touch the floor. Breathe in when exiting, breathe out when coming back. As you lunge, stand hip-width apart again. Step back with one leg, bend the other.
Stair Climbing – 2 sets of 20x for each leg – anything goes at home – bench, chair, box, step. But the step must not be higher than your knee. Alternately place your feet on the step and back on the floor. Breathe in as you move down, breathe out as you move up.
Donkey Kicks – 2 sets of 20 for each leg – get on all fours. Begin lifting and straightening one leg so it is horizontal with the greyhound. The whole time the stomach is tense, the bottom is pulled. Wait a few seconds and put your foot down. Inhale up, exhale down.
Side position – 2 sets of 20 x for each leg – lie on your side. Lie on your forearms and start lifting your leg. Wait a few seconds and lower your leg. This exercise will also strengthen your hips. Above is inhalation, below is exhalation.
The key is to incorporate a healthy lifestyle into your daily routine. Not just 15-30 minutes twice a week. Running, cycling, a long walk, sports with kids or friends will be great accessories that will speed up your journey to a sexy ass. Put on your gym clothes and do your butt workout now!