Merino t-shirts are some of the most popular clothing items on the market today. These t-shirts are made from fine Merino sheep's wool, most of which comes from New Zealand and Australia. This wool has many properties that make merino shirts a great choice for everyday wear.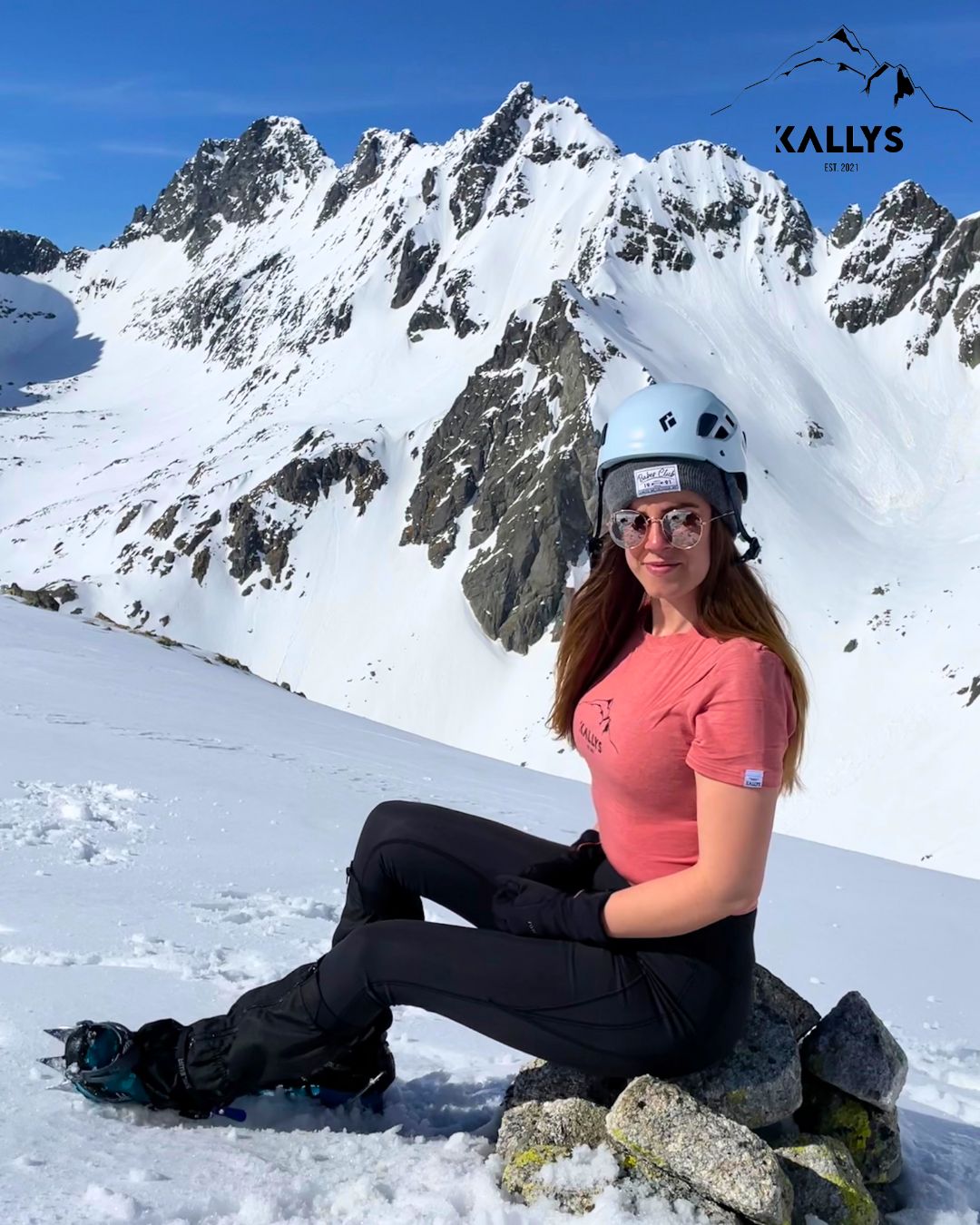 Why buy a merino shirt?
In this article we focus on the main reasons why you should invest in a merino shirt.
Thermoregulation
Thermoregulation is the first outstanding feature of merino shirts. This material can regulate body temperature and keep it at an optimal level regardless of the outside temperature. This means that merino shirts keep your body warm in cold environments and cool in warm environments.
The natural ability of merino fibers to regulate body temperature makes you feel more comfortable wearing merino shirts without the need for additional clothing. In addition, merino t-shirts are very light and soft to the touch, which means that they do not restrict your freedom of movement and offer you maximum comfort. Thanks to the thermal regulation, they are ideal clothing for hiking, running, skiing and other outdoor activities.
Resistance
Merino t-shirts are durable and long-lasting, which means they will last for many seasons. Compared to other types of t-shirts, merino t-shirts last longer, so not only do they offer you excellent comfort, but they also reduce your cost of buying new t-shirts. In addition, they are tear and wear resistant, making them suitable for an active lifestyle and demanding outdoor activities.
In addition, merino shirts are naturally resistant to mold and bacteria. As a result, unpleasant odors in merino shirts do not persist for a longer period of time and at the same time you do not have to worry about the hygienic properties. Due to their durability, merino T-shirts are ideal clothing for demanding activities, but also for everyday life.
Protection against odor
Merino wool has antibacterial properties that prevent the formation of bacteria and thus the formation of odors. As a result, the merino shirt stays fresh even after repeated wear and does not have to be washed frequently.
Humidity regulation
Merino shirts have the ability to absorb moisture and keep the skin dry. This means that the merino shirt helps to regulate body temperature and prevent odor during more intense activities such as running or hiking.
Adaptability to different conditions
Merino t-shirts are suitable for different activities and conditions. They are suitable for everyday use, but also for outdoor activities such as hiking, climbing, cycling and others. They are the perfect choice for anyone interested in sports and an active lifestyle.
The softness of merino shirts
Merino fibers are extremely fine, only 18 to 24 microns in diameter, which means merino wool t-shirts are extremely soft and comfortable to wear. Compared to regular cotton t-shirts, they are much softer and softer to the touch. Merino sheep fibers are also more flexible than cotton fibers, so merino t-shirts adapt perfectly to your figure and offer you great comfort with every movement.
They also have less of a tendency to thicken or soften than cotton, meaning they will retain their original shape and softness wash after wash.
Merino T-shirts are also hypoallergenic, making them suitable for people with sensitive skin. Because merino fibers are finer and less coarse than most other types of sheep's wool, they do not irritate or damage the skin.
They're even recommended for allergy sufferers as they contain the natural protein lanolin, which has anti-inflammatory properties and can help keep skin hydrated and healthy.
Various styles and colors
Merino t-shirts are available in different styles and colors so you can choose the model that you like the most and that suits your wardrobe. You can choose between different cuts, short or long sleeves and in different colors from classic neutrals to bold colours.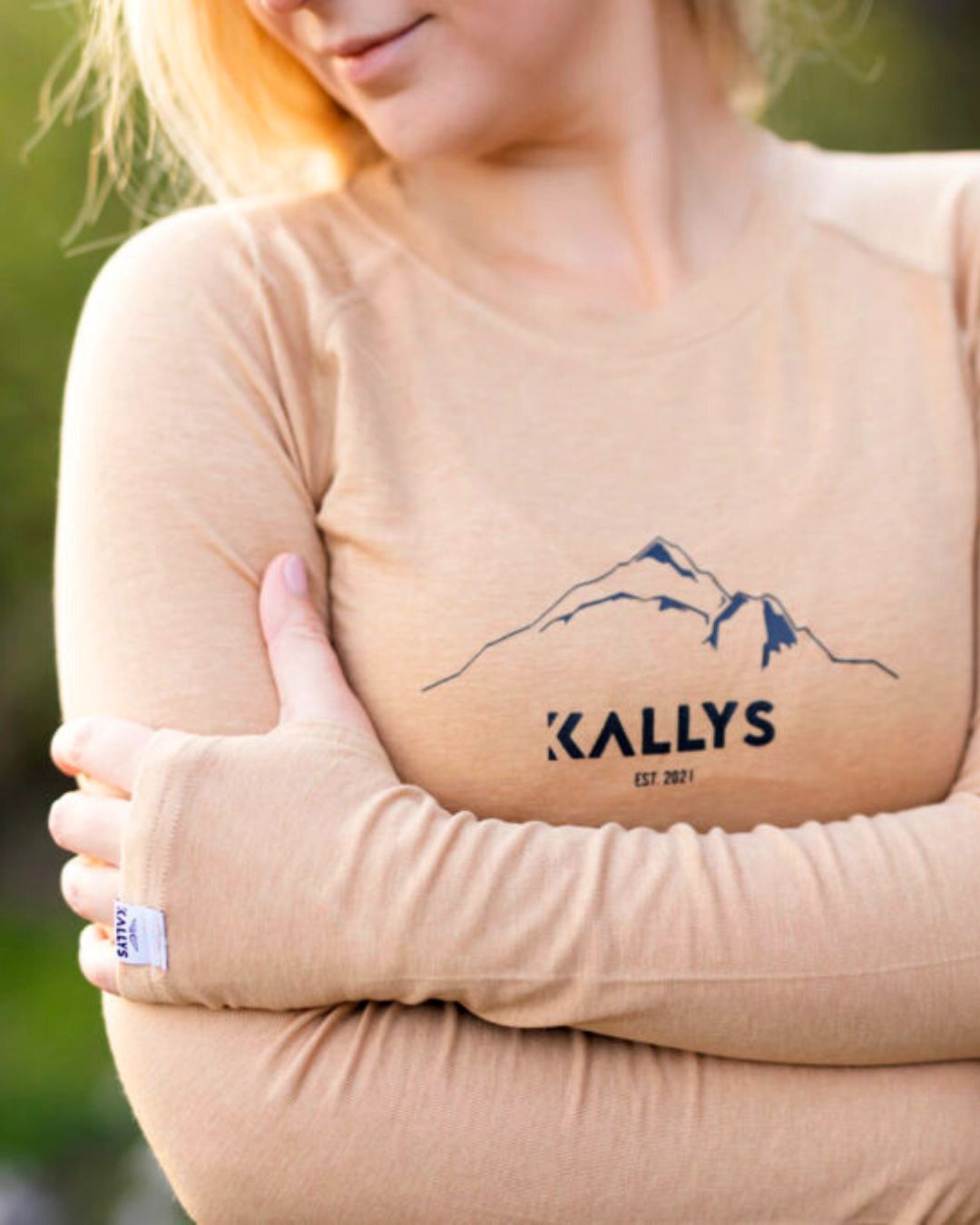 One piece, many possibilities
A merino t-shirt has many uses, whether you wear it alone or layer it under other layers of clothing. You can wear it as a basic t-shirt with jeans or layer it up for a cooler day.
Suitable for travel
It is great for travel as it takes up little space and is lightweight. Since more luggage can fit in your hand luggage, it not only contributes to a comfortable journey on the plane, but it is also easily washable in the sink, so you can carry it several times without having to wash it.
Easy maintenance
Merino T-shirts are easy to care for. Simply wash them in cold water and air dry. Because they're antibacterial, you don't need to wash them as often as other types of t-shirts. In addition, they keep their shape and color even after many washes.
Ecological and durable product
Merino sheep are raised in a natural environment and do not pollute the environment like industrial farms. Merino shirts are also made from natural materials and can be worn for years and multiple seasons due to their durability.
If you haven't tried a merino shirt yet, now is a good time to buy one.
The benefits they offer are worth it and make the perfect addition to your wardrobe. Experience the comfort that a merino t-shirt can offer you and see how it becomes your favorite piece of clothing.
Siehe auch –> How do I choose the right Merino clothing?